Building Efficient Solutions to Accelerate Business Growth
Zen Cloud is a software development consulting firm specializing in Salesforce solutions, integration software and PaaS solutions.
Our extensive and dedicated team of business analysts, software developers, engineers, QA resources, project managers and delivery managers ensure that we provide exceptional software solutions, 24/7 customer support, and laser-focus on quality control. We make sure that through our various solutions, every customer interaction is delightful and a reason to love your brand!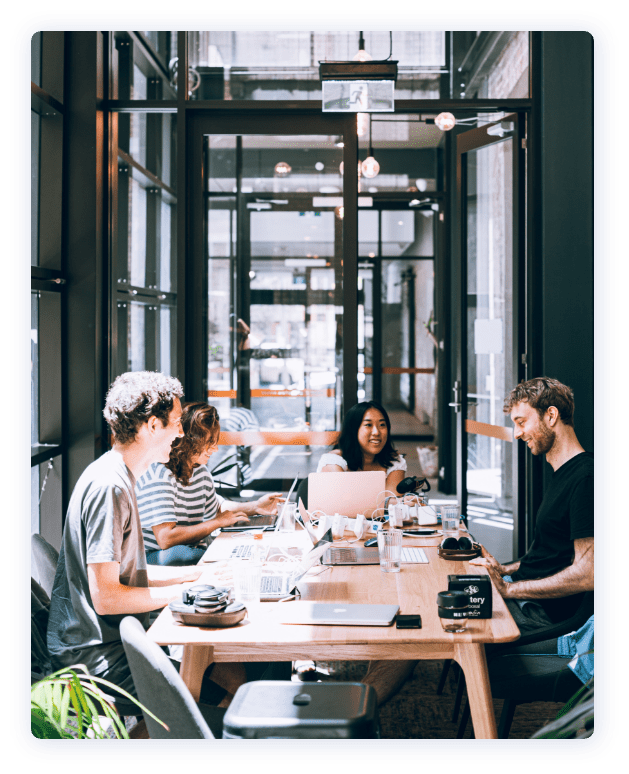 Our Specialities & Expertise
Salesforce Development
Salesforce Development
Our team of Salesforce experts include Software Engineers, Technical Architects, Business Analysts, Project Managers, QA engineers, and Certified Developers. Through Salesforce, we empower our clients to get a 360-degree view of their complete work cycle, emerging and recurring trends, spot opportunities and reduce overheads.
Sales Cloud
Service Cloud
Marketing Cloud
Salesforce Lightning
Mulesoft
ServiceNow
Quality Assurance & Testing
Our team is growing rapidly as are our skills and technologies
Salesforce Marketing Cloud
Zen Cloud Technologies believes in customizing technology to grow beyond limitations and push any boundaries of where your business can reach.
Zen Cloud offers a wide range of CRM software with specialty in Salesforce solutions, including Sales Cloud, Marketing Cloud and Service Cloud. We also offer integration software and PaaS such as MuleSoft and ServiceNow to ensure smooth operations between all software and systems used within an organization. Overall, our purpose is to help you manage all interactions with all stakeholders, so that you can focus on your core business goals.
Salesforce Lightning is not only the 'modern face' of Salesforce (also called Salesforce Classic), it also provides numerous out-of-the-box features, enhanced streamlined processes and intuitive UX/UI. However, we understand that migration can be a tedious process, especially for large organizations. The right strategy plays an integral role in mapping how, and when, to transition. Lightning consultants at Zen Cloud explore every business' unique requirements and complexities, and offer a migration plan which is smooth, manageable and efficient for the whole organization and its various stakeholders.   
The modern enterprise needs to operate faster and be more scalable than ever before. ServiceNow enables enterprise service domains such as application development, finance management, HR service management, IT service management and security operations to better manage projects, teams and interactions. Our ServiceNow experts help organizations with customized ServiceNow solutions, enabling a smoother request to resolution process.  
Salesforce is the definitive software suite for all kinds of customer management. Whether you want your marketing, pre-sales or sales processes aligned, improved customer experience or service, or smoother and seamless transactions, Salesforce caters to all CRM needs. At Zen Cloud, we have certified and experienced Salesforce resources who effectively manage the whole journey of discovery to maintenance.    
Salesforce is an excellent platform on its own, however for maximum effectiveness within an organization, it needs to be integrated with other software. MuleSoft (a Salesforce company) provides a widely used integration platform for connecting applications, data, and devices in the cloud and on-premises. With MuleSoft and Salesforce, you can integrate data from any system to deliver truly personalized, connected, and relevant experiences. Our MuleSoft developers, in line with our Salesforce experts, provide comprehensive, smooth and effective integration to ensure maximum ROI.
Many people think technology is about bits and bytes, code and diagrams. While we love all that, we think technology is something much bigger. For us, technology is empowering people to dream together new ideas and ways to help and connect with one another.